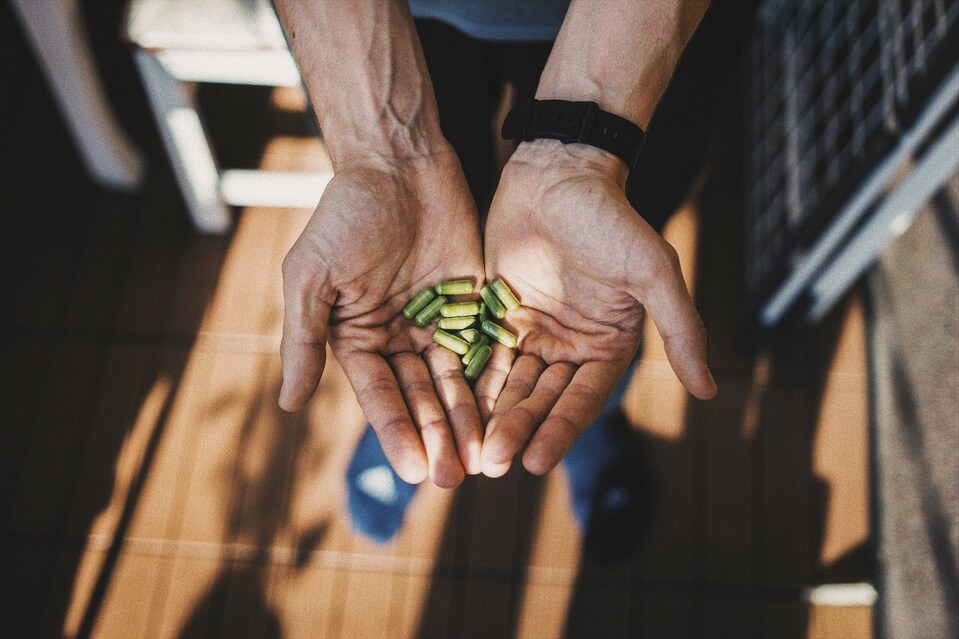 Moringa is gaining ever more popularity as a new "superfood". It is characterised by its high nutritional value, strong anti-inflammatory and antioxidizing effects, its ability to protect various tissues and the many other health benefits it offers.
Moringa oleifera (oil-bearing) is a small species of tree from India, Pakistan and Nepal which has been used in the medicine of eastern cultures for generations. Moringa is useful for preventing ailments such as diabetes, heart disease, anaemia, arthritis, liver and respiratory diseases, as well as skin and digestive problems.
Moringa has become a popular natural nutritional supplement which is used in the form of dried leaf powder, although the pods, roots, bark, flowers, seeds and fruits of this plant can also be consumed.
Moringa is traditionally called the tree of life, or mother's best friend, and its widespread use corresponds to this.
We would like to introduce you to 9 potential health benefits of eating Moringa leaf:
1. IS IT FULL OF VITAMINS AND MINERALS?
Moringa is an extremely rich source of vitamins, minerals and amino acids. It contains high concentrations of vitamins A, C and E, as well as calcium, potassium and protein.
2. DOES IT ELIMINATE FREE RADICALS?
The antioxidants contained in Moringa eliminate free radicals – molecules which cause oxidative stress, cell damage and inflammation.
Moringa leaves, flowers and seeds contain antioxidants known as flavonoids, polyphenols and ascorbic acid.
Compared to flowers and seeds, leaf extracts offer higher antioxidant activity, and are better able to capture radicals as well as having a higher potential for slowing lipid, protein and DNA oxidation.
This means that the leaves can greatly help to prevent the damage and degradation caused by free radicals present in the cells of various organs in the body. Moringa can keep these organs in a healthy and effective condition.
3. DOES IT COMBAT INFLAMMATION?
Inflammation can lead to chronic diseases such as diabetes, respiratory problems, cardiovascular disease, arthritis and obesity. Moringa can reduce inflammation by suppressing the activity of inflammatory enzymes and proteins in the body, and it can significantly reduce cellular inflammation.
4. DOES IT RELIEVE ANY SYMPTOMS OF DIABETES?
Moringa leaf powder can be very effective in lowering blood lipid and glucose levels, as well as regulating oxidative stress in patients with diabetes. This means that it can effectively lower blood sugar and cholesterol levels, and it can increase protection against cell damage.
5. DOES IT PROTECT THE CARDIOVASCULAR SYSTEM?
Moringa leaf powder can have very positive effects on the heart and the circulatory system. It can, in particular, be effective in balancing excessive blood lipid levels, preventing the clogging of blood vessels and lowering cholesterol levels.
6. DOES IT SUPPORT THE HEALTH OF THE CENTRAL NERVOUS SYSTEM?
Moringa contains antioxidants and stimulants which contribute towards brain health and the efficiency of cognitive functions.
The high content of vitamins E and C combats oxidation which leads to neuron degeneration, meaning that Moringa can generally improve brain function. In addition to this, these vitamins have the potential to normalise levels of serotonin, dopamine and norepinephrine in the brain, thus playing a key role in improving memory, mood and the function of various organs.
7. DOES IT PROTECT THE LIVER?
Moringa leaves and flowers are characterised by a high concentration of polyphenols, which can protect the liver from oxidation, toxicity and damage.
Moringa has great potential to reduce overall damage, fibrosis and reverse oxidation in the liver. Moringa oil can also restore liver enzyme levels to normal, reduce oxidative stress, and increase protein content in the liver.
The liver is responsible for detoxification of the blood, bile production, fructose metabolism, fat metabolism, and nutrient processing, but it can only perform these functions in the presence of essential liver enzymes. It is therefore critical that their concentrations are maintained at normal levels. For example, reduced levels of liver enzymes could lead to the inability of the organ to filter blood.
8. DOES IT HAVE ANTIMICROBIAL AND ANTIBACTERIAL PROPERTIES?
Moringa is known around the world for its antibacterial and antifungal effects, which can help fight infections.
9. DOES IT IMPROVE WOUND HEALING?
Moringa leaves, root and seeds contain substances which are able to stimulate the formation of platelets. This accelerates blood clotting and wound healing.
Recommended dosage: 1-2 capsules, 2 times a day, after meals.
We also advise you not to consume Moringa seed extracts in large quantities as, in addition to their anti-inflammatory properties, they have also been shown to have toxic effects in relation to certain cells.
Moringa can have laxative effects when consumed in excess. When introducing it into your dietary plan, the ideal dose is one to two capsules taken twice a day.